Your best option for legal help in Buffalo & Williamsville, NY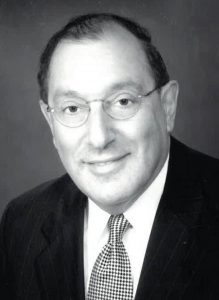 The Law Offices of Norman Mattar is an established firm with a reputation for integrity, professionalism and trusted service. We are committed to providing each of our clients with quality legal representation.
Located in Williamsville, NY, we offer a general law practice with concentrations in Personal Injury Law, Criminal Defense, Estate Planning and Probate. Our founding attorney, Norman Mattar, is a former prosecutor and skilled trial lawyer with more than 25 years of legal experience. Norman Mattar has represented more than 17,000 families in Western New York and has handled nearly every type of legal issue imaginable, including the following:
Put our experience to work for you. Norman Mattar has defended thousands of clients against criminal charges. He has recovered millions on behalf of accident victims. He has extensive experience as an estate planning and probate lawyer.
Put an experienced trial lawyer on your side
Most Personal Injury and Criminal Law cases are resolved prior to trial, but having a proven trial lawyer on your side is always a significant advantage. Prosecutors and insurance defense attorneys can tell the difference between attorneys who have prepared cases for the possibility of trial and attorneys who are simply looking for the quickest and easiest plea or settlement.
As a client of our firm, you will have a strong advocate on your side.
Contact the Law Offices of Norman Mattar
Phone: (716) 633-4300 or 1-800-250-8473
We represent clients throughout Western New York. To schedule a consultation with Personal Injury, Criminal Defense and General Practice Attorney Norman Mattar, call 716-633-4300 or contact us toll free at 1-800-250-8473. We offer reasonable fees and free consultations for all Criminal Law and Personal Injury cases.